Welcome!
Tuesday January 7, 2020 Meeting is canceled due to expected winter weather.
Stay home, safe and have some cocoa.
Click here to see our new website and bookmark us: www.buxmontchadd.com
BuxMont CHADD provides information, education and support for families and individuals affected by ADHD, serving Bucks Couty and Montgomery Counties. We offer monthly programs from September through June for Parents of Children with ADHD and for Adults with ADHD (and Those Who Love Them).
We also offer two social groups for Adults with ADHD. Our first meets on the second Wdnesday of the month at Panera Bread in Jenkintown, and our new group meets at the Langhorne Library in Bucks County.
For more information check our "Meetings and Events" link above.
Look for us on Facebox and Meetup.
---
Parent Support Group: 1st Tuesday of the month, 7:00 – 8:30 pm
Adult Support Group: 3rd Tuesday of the month, 7:00 – 8:30 pm
Adult Social Group: 2nd Wednesday of the month, 7:00 – 9:00pm, Panera Bread, The Fairway, Jenkintown
NEW! Bucks County Adult Social Group:
2nd Monday of the month, 6:00pm - 7:30pm, Langhorne Library
Support Group Meetings are at:
Einstein Medical Center, Elkins Park
Conference Room G-1
60 Township Line Road
Elkins Park, PA 19027
All meetings are free for CHADD members. Non-members: $5.00 donation suggested. Onsite parking is free.
---
ADHD Social Group
A Social Group for adults with ADHD who want to meet up with other adults with ADHD for casual conversation will be meeting the Second Wednesday of the month, from 7:00 – 9:00pm at Panera Bread in the Fairway in Jenkintown.
For more information, email: bjs20337@gmail.com
---
Our Parent Support Group features monthly meetings with presentations by expert speakers and supportive conversations between parents of children with ADHD.
Our Adult Support Group offers monthly meetings with presentations by expert speakers with plenty of time to share and discuss our concerns and strategies for living and thriving as an adult with ADHD.
Email: buxmont-chadd@chadd.net (as a volunteer, I may not be able to provide immediate assistance, please see below if you need immediate assistance)
Like us on Facebook! We will be posting articles of interest to the ADHD community.
Do you need information and resource help? As a volunteer, I try to respond as quickly as possible to all requests about our local CHADD group. However, if you have a more pressing need for information or assistance about the many aspects of dealing with ADHD (including diagnosis, treatment options, educational rights, etc.), please contact CHADD's National Resource Center on ADHD (NRC), online atwww.help4adhd.org or by phone at 800-233-4050 (press option 2, Monday-Friday, 9am-5pm Eastern time).

The NRC is staffed by trained Health Information Specialists who can answer many of your questions about ADHD and provide other helpful information and resources. (NOTE: although the NRC does not provide legal, medical or other professional advice, Specialists can offer ideas and suggestions to help you find what you are looking for).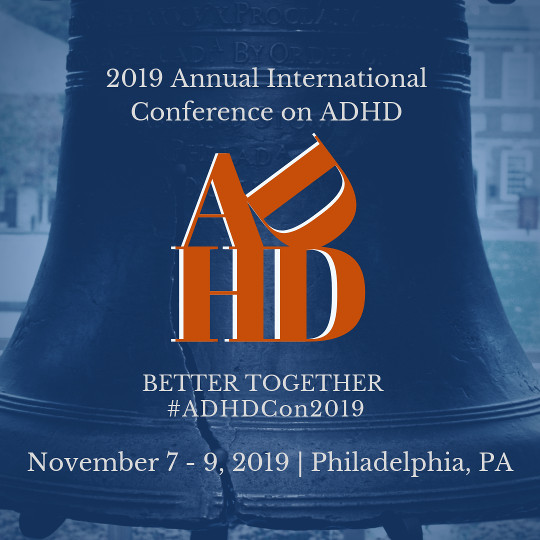 Volunteer Opportunities:
To volunteer your time, please contact elkins-park@chadd.net.
We welcome all contributions of time and skill. We are in particular need for a
recording secretary for our board meetings, which are once a month at a members house, usually on a weekend afternoon. It's a great way to get involved and know more about your support group.
We are also in need of greeters at our Parents' Meetings. If you like to meet and greet people, this is a great way to get to know all the participants in our meetings. Whether you come to every meeting or most, we welcome your help.
If you are a professional in the field of ADHD and would like to volunteer to speak at an upcoming meeting, please contact us at the above e-mail.
Save
This information was last updated on: 01/07/2020