Welcome!
(Our sincere apologies for the pitiful nature of our website...we are updating it for a completely new rollout, so thanks for your patience!! Great things are coming!)
---
Need support to Navigate the Challenges that Come with ADHD?
We are here for YOU!
Please Join Us!
New Podcast!
New Podcast!
How to Manage Family Holiday Stress with Ari Tuckman(click on the link below)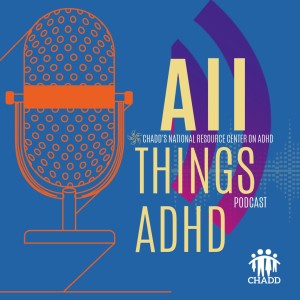 EP7: The holiday season can be overwhelming for anyone, but even more so if you have ADHD. Don't despair, Dr. Ari Tuckman will help you from pulling out your hair. In this episode, you will understand the true meaning of the holiday season while learning tips to relieve your stress.
https://www.podbean.com/ew/pb-6pmcu-b5a0ce
---
We are taking a break for the holidays but can still offer support through the main website www.chadd.org and by phone.
Our next meeting is.... Monday, January 13th at 6:30pm
Join us to hear Mrs. Kwan Graham, speak about how parents can become better advocates for their child's educational needs.
Kwan oversees PEFNC's Parent Liaison Team and works diligently across the state to educate and empower parents to become better advocates for their child's educaitonal needs.
As Director of Community Engagement, Kwan also Supports and promotes both public charter school and private school educational options. She is a former Governor appointed member of the NC Public Charter School Advisory Council. Kwan is also a founding Board Member of PAVE-Southeast Raleigh Charter School and currenty sits on the Board of Trustees for the North Carolina Center for the Advancement of Teaching.
Kwan has a bachelor's degree from The University of South Carolina and lives in Charlotte with her husband and two sons.
PEFNC- Parents for Educational Freedom in North Carolina is a non-profit organization that advocates for quality educational options through parental school choice.
NC School Choice Advocacy Nonprofit.
Lastly, just know you can come and feel supported and affirmed that you are not alone in this journey. We want you to feel relaxed, welcome, and "A-ok."
---
When: Monday, January 13th, 2019 at 6:30 pm
Where: Myers Park United Methodist Church, Room 108
1501 Queens Rd. Charlotte, NC
---
PLEASE consider joining CHADD. CHADD does a tremendous job advocating for those of us with ADHD. Currently they are fighting against lobbyists who want to classify stimulant drugs under the same umbrella as opioids! These types of efforts are ones we don't normally hear about. Your membership dollars go to supporting publication of materials, meeting costs, research initiatives, and more.
---
We know that Monday nights make it difficult to get to a meeting. We are working on adding an additional support group during the week in the format of a lunch and learn as well as a support discussion. We will keep you posted. Look for the lunch meetings to start in January 2020.
---