Welcome to CHADD of Nassau County, which has been providing support, education and resources to the community since 1989. Our monthly meetings help individuals understand ADHD and cope with its challenges.
WELCOME to CHADD of Nassau County.
~~~~~~~~~~~~~~~~~~~~~~~~~~~~~~~~~~~~~~~~~~~~~~~~~~~~~~~~~~~~~~~~~~~~~~~~~~~~~~
If you are not member,
please check out the many benefits that CHADD offers.
https://chadd.org/get-involved/membership/
* Very Important *
When you sign up either online or via mail, be sure to indicate that you want to be a member of Chapter #105 (CHADD of Nassau County). If you don't do this, CHADD national will not associate you with our group and we will have no record of your membership.
~~~~~~~~~~~~~~~~~~~~~~~~~~~~~~~~~~~~~~~~~~~~~~~~~~~~~~~~~~~~~~~~~~~~~~~~~~~~~~
To learn more about our chapter
CHADD of Nassau County Brochure
~~~~~~~~~~~~~~~~~~~~~~~~~~~~~~~~~~~~~~~~~~~~~~~~~~~~~~~~~~~~~~~~~~~~~~~~~~~~~~
August 17, 2020
Nassau CHADD General Meeting
on Zoom
7 PM - Presentation
The Essential 11: Must-Have Skills for Greater Productivity
and More Fulfilling Relationships
Irene Caniano, MA, ACC
Click EVENTS tab for details.
To register, email
~~~~~~~~~~~~~~~~~~~~~~~~~~~~~~~~~~~~~~~~~~~~~~~~~~~~~~~~~~~~~~~~~~~~~~~~~~~~~~
Check EVENTS Tab for:
Virtual 1:1 Assistance
Voices of Power
~~~~~~~~~~~~~~~~~~~~~~~~~~~~~~~~~~~~~~~~~~~~~~~~~~~~~~~~~~~~~~~~~~~~~~~~~~~~~~
Watch the replays of previous presentations.
Calm and In Control :
Strategies to improve focus and reduce worries
Encouraging a Positive Mindset
2020-2021 CHADD of Nassau County Executive Board
Coordinators - Shirelle Pearson and Denise Going Secretary - Christine Percoco
General Board Members - Jo Futerman, Darlene Pergola, Irene Caniano, Julie Kliers, Melissa Moss, Mary Rogers Nummelin, Debbie Ammendola
~~~~~~~~~~~~~~~~~~~~~~~~~~~~~~~~~~~~~~~~~~~~~~~~~~~~~~~~~~~~~~~~~~~~~~~~~~~~~~
If you're looking for an experienced professional in the field of ADHD, check out the CHADD Professional Resource Directory.
CHADD's Online Professional Resource Directory The following is a link to a list of Professionals who have requested to be included in our Professional Resource Directory, and have expressed an interest in assisting families and adults with ADHD.
~~~~~~~~~~~~~~~~~~~~~~~~~~~~~~~~~~~~~~~~~~~~~~~~~~~~~~~~~~~~~~~~~~~~~~~~~~~~~~
RESOURCE LIST FOR HELPING OUR CHILDREN THROUGH THE TIME OF CORONAVIRUS
(Webinars and Tips for Home Schooling, Apps for Different Subjects) - Click on the title above for an expansive list of the resources and links.)
90-DAY SUPPLY OF MEDICINE
Concerns about medication and treatment can create added stress for families affected by ADHD. While we're often advised to obtain a three-month supply of prescribed medications, that is not possible for Schedule II controlled substances, which include certain medications for ADHD. According to the Pharmacist's Manual, a prescriber may issue multiple prescriptions authorizing a patient to receive up to a 90-day supply of a Schedule II controlled substance; however, the following conditions apply: (1) every prescription must be written separately for each 30-day supply; (2) the prescriber must indicate the earliest date the pharmacy can fill each prescription.
ADDitude ADHD EXPERT WEBINARS
PARENTING CHILDREN AND TEENS WITH ADHD
ADHD In Adolescence - The Biggest Risks Facing Teens with ADHD
"Helping a Child Who Thinks in Extremes"
Protect Yourself and Your Family
Worried and Preoccupied? You Can Reduce Anxiety and Live More Confidently
Create Calm: It Really Matters!
How to Talk to Your Child About Scary Events
UPCOMING NASSAU CHADD MEETINGS
Virtual meetings until further notice. - See Events Tab.
(when in-person meetings resume.)

Meetings are open to the public, reservations are not required. Our meetings consist of a Support Group session, immediately followed by a guest speaker. A donation of $5 for CHADD members, and $10 for non-members is requested.
Membership with CHADD is encouraged to fully avail yourself and your family of all tools and resources, outside of your Nassau County CHADD offerings. Membership is $53 annually and may be paid in $5 installments, as requested.
Listing Nassau County as your local group will provide our group a portion of your dues, which will allow us to continue supporting our community. The Membership Form is available at CHADD.org, and at our local meetings, along with books for purchase to help you meet your personal goals.

Check out our listing of the many local Community Events by clicking on the "MORE" tab above.


Use iGive.com every time you shop online at any of their over 772 participating stores to help raise money for CHADD of Nassau County. Up to 26% of EACH purchase through iGive benefits our cause. Visit www.iGive.com/chadd-of-nassau-county

---

CHADD offers these additional avenues of support that may be helpful to you
* CHADD Membership: Call 800-233-4050 or visit the CHADD website to learn more about CHADD's programs and member benefits available to you all year long.
CHADD does not endorse or represent products, services, publications, medications or treatments. Meetings are free and open to the public, although membership with CHADD is strongly encouraged since your local group will receive a portion of your dues to continue supporting your community.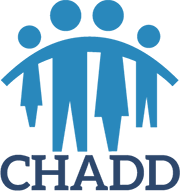 Local Volunteer Opportunities
PLEASE VOLUNTEER. YOUR ORGANIZATION NEEDS YOU NOW!!!

We are proud to be one of the longest-standing affiliates in New York. Our local Nassau County chapter was founded in 1989 to support and educate the families in our community who were experiencing frustration and a sense of isolation when dealing with issues concerning AD/HD. At that time, there were few places one could go for support or information. Many clinicians and educators knew little about AD/HD, and our children were often incorrectly labeled as "behavior problems," "unmotivated," or "not intelligent enough."

Much has changed in these last 21 years, as CHADD has grown and advocated on your behalf. We are a grass-roots volunteer organization charged with effecting change in our community through collaborative leadership, advocacy, research, education and support. Today, AD/HD is recognized as a legitimate neurobiological syndrome. Children with AD/HD are eligible for special education services or classroom modifications when needed, and adults with AD/HD may be eligible for accommodations in the workplace under the Americans with Disabilities Act. The Internet has opened up unparalleled opportunities to accumulate information on AD/HD and related conditions. However, nothing compares to the face-to-face, member-to-member experience that our support groups can offer.

Our Executive and Clinical Boards are composed of a small group of dedicated volunteers from around Nassau County who play an integral part in the chapter's success by providing support, education, and encouragement to parents, educators and professionals. We all have busy lives affected in some way by AD/HD. However, we have managed to maintain the passion and commitment of our founders. When we joined CHADD we became part of something bigger than ourselves. We offer you all this, and in return we ask you to join with us and become involved to continue this effort. We are always in need of volunteers and we need your participation. Effecting change in our community begins and ends with collaborative leadership. Without your help, change for AD/HD children, parents and adults in our community will not happen. With your involvement, we can continue to change the way AD/HD children and adults are treated in our schools, workplaces and throughout our state.

There are many volunteer opportunities available. Just contact us and express your interest. You can play an important part in helping us continue to accomplish our mission. Become a part of our social movement – Join with us today!


CHADD AFFILIATE: CHADD of Nassau County
CHADD Local Support Groups and Affiliates Need Your Support
CHADD has local support groups in every state in the United States. Each group offers programming or information specific to their geographic area. These groups offer assistance for parents, children, young adults, adults and other stakeholders (psychologists, teachers, doctors, etc.). These groups provide advocacy, support, networking and information to those affected by AD/HD in their communities.
Ways you can support these efforts are as follows:
Donate to this effort

Contact your local CHADD group to advocate for support groups

Contact your school district to host and support newly forming or current groups

Contact your local community foundation or other foundations in your area to support this effort
For questions on these, or any options to support CHADD please visit our web site at https://chadd.org or contact the CHADD National office at (301) 306-7070.