Directions:
Add or edit text & images. Click below the name of the page section to add or edit its contents. It's easy.
Add/Edit - About Our Chapter
Add/Edit - Chapter General/Contact Information
Add/Edit - Volunteer Opportunities
Welcome to our Mercer County CHADD Group
As Dr. Hallowell says, the key to success with ADHD
is the Vitamin "C" of CONNECTIONS, so you are in the right place
2022 Update
ZOOM MONTHLY SUPPORT GROUPS
2 MONTHLY SUPPORT GROUPS - Meeting on the 2nd Week of the Month
Facilitated Evening Support Group for Adults 2022
Once a Month on the 2nd Monday of the Month from 7:30 PM to 9:30 PM
2022 Dates: January 10 February 14, March 14, April 11, May 9, June 13, July 11,
August 8, September 12, October 10, November 14, December 12, 2022
Facilitated Evening Support Group for Parents 2022
Once a Month on the 2nd Thursday of the Month from 7:30 PM to 9:30 PM
2022 Dates: January 13, February 10, March 10, April 14, May 12, June 9,
July 14, August 11, September 8, October 13, November 10, December 8, 2022
Email Chaddprincetonnj@gmail.com to register and get the ZOOM link
any questions, email Janemilrod@gmail.com
***********************************************************
We have assembled a member-driven Directory of Professionals who service the ADHD community of Mercer County. E-mail: janemilrod@gmail.com for a Microsoft Word copy.
***********************************************
Parent to Parent: Family Training on AD/HD
An Interactive Educational Program
for Parents and Loved Ones of Children, Adolescents, and Adults with AD/HD
DATES: Sundays (not yet scheduled)
TIME: 2:00 – 4:00 pm

LOCATION TBD - In person or Zoom
IF WE GET ENOUGH INTEREST WE WILL SCHEDULE ANOTHER CLASS
Write to janemilrod@gmail.com
Taught by Jane Milrod and Katherine McGavern Certified P to P Educators
COST: $175 per family or individual + Chadd Membership
[Sign up information at bottom of form]
Enrollment is limited to the first 15 families or individuals
Classes Fill Up Fast, Sign Up TODAY
Parent to Parent: Family Training on AD/HD

This program includes five two-hour interactive sessions that will cover the following topics:

* Overview of AD/HD
* Assessment to Treatment

*Impact of AD/HD on the Family & Creating Developmentally Age-Appropriate Positive Behavior Interventions

* Developing Parenting Strategies and Interventions That Strengthen Family Relationships

*What Do I Do When My Child is Having Difficulty at School? Understanding the Federal laws: An Overview of 504 and IDEA

*Working with the Schools: Building an Education Team That Works

*AD/HD Across the Life Span, and Adults with AD/HD

Enrollment is limited to the first 15 families or individuals.

Cost for this program: $175.00 per family or individual + CHADD (Children and Adults with Attention Deficit Hyperactivity Disorder) membership
You must register online as a CHADD Member before the course begins to have access to class PowerPoint printouts, as well as access to all Attention magazine archives and a free 1-year subscription to Attention magazine.
TO SIGN UP:
1. Contact IF WE GET ENOUGH INTEREST WE WILL SCHEDULE ANOTHER CLASS
Write to Jane Milrod email janemilrod@gmail.com to reserve your place in the course, and to get the background info e-mail from Jane to fill out and return to her before class starts.
2. Go to CHADD.ORG and become a member.
3. Send a check for $175. To Jane Milrod
22 Riverside Drive
Princeton, NJ 08540
4. Fill out and return Jane's email with the requested information.
Notification of enrollment acceptance will be e-mailed to you.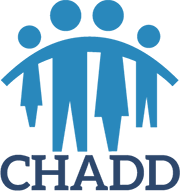 Local Volunteer Opportunities
We welcome volunteers to help support our members.
Physician and School Liason, Library Liason (PPL-CHADD Collection).

In addition, we are looking to align ourselves with Professionals in Mercer County. Please contact us with your interest and areas of expertise:
Jane Milrod adhdcoachjane@gmail.com, Tel- 609-731-7556,
Email janemilrod@gmail.com

Thank you to our volunteers: Meeter and Greeter: Camille Quinton, Support Group Facilitators Kim Walter, Camille and Gil Quinton, Jane Milrod, and Katherine McGavern, Email development and Website Design: Louise Saletta,
CHADD AFFILIATE: CHADD of Mercer County
CHADD Local Support Groups and Affiliates Need Your Support
CHADD has local support groups in every state in the United States. Each group offers programming or information specific to their geographic area. These groups offer assistance for parents, children, young adults, adults and other stakeholders (psychologists, teachers, doctors, etc.). These groups provide advocacy, support, networking and information to those affected by AD/HD in their communities.
Ways you can support these efforts are as follows:
Donate to this effort

Contact your local CHADD group to advocate for support groups

Contact your school district to host and support newly forming or current groups

Contact your local community foundation or other foundations in your area to support this effort
For questions on these, or any options to support CHADD please visit our web site at https://chadd.org or contact the CHADD National office at (301) 306-7070.