Directions:
Add or edit text & images. Click below the name of the page section to add or edit its contents. It's easy.
This group is for adults with ADHD or have an interest in those with ADHD (as a parent, partner, educator, clinician, etc). This group is through CHADD and will offer both community and connection in addition to knowledgeable and helpful information/resources around ADHD. Ginny Nikiforos, LCSW, BCBA, ADHD-CCSP and Nicole Quintero, PhD, BCBA-D, Licensed Clinical Psychologist will be leading and facilitating these monthly groups.
Meetings are the first Thursday of the month (7-8:30PM) via Google Meet and in person. A new topic is discussed every month which is announced on our google calendar invite. You can access to the calendar invite once you request to join the group.
CHADD does not endorse or represent products, services, publication, medications or treatments. Meetings are free and open to the public, although membership with CHADD is strongly encouraged, since your local group will receive a portion of your dues to continue supporting your community.
Please feel free to email with any questions or to request joining the group at Chicago-CHADD@chadd.org. You can also join our Facebook group at: https://www.facebook.com/groups/1141004479910630.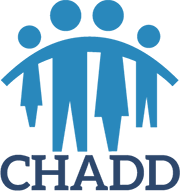 Local Volunteer Opportunities
CHADD AFFILIATE: Chicago Adult ADHD Support Group
CHADD Local Support Groups and Affiliates Need Your Support
CHADD has local support groups in every state in the United States. Each group offers programming or information specific to their geographic area. These groups offer assistance for parents, children, young adults, adults and other stakeholders (psychologists, teachers, doctors, etc.). These groups provide advocacy, support, networking and information to those affected by AD/HD in their communities.
Ways you can support these efforts are as follows:
Donate to this effort

Contact your local CHADD group to advocate for support groups

Contact your school district to host and support newly forming or current groups

Contact your local community foundation or other foundations in your area to support this effort
For questions on these, or any options to support CHADD please visit our web site at https://chadd.org or contact the CHADD National office at (301) 306-7070.