Hello CHADD Members and Supporters,

Welcome to the
Pierce
County
, Washington
CHADD
group.
We are proud to provide support and information to parents, teachers, and anyone who is interested in learning more about
ADHD
.
Our meetings are held at Charles Wright Academy School in the Lower School. Our school address is: 7723 Chambers Creek Road West Tacoma, WA 98467 Please share this information with our families, teachers, and students who may be interested. These are free events and everyone is welcome to attend.
I wanted to share our 2019 CHADD Fall meeting dates with you. Please note that our meetings are scheduled on the following dates.
September 25, 2019- Parent Education Coffee-8:30 a.m.-9:30 a.m. Charles Wright Academy Lower School Multimedia Room
Topic: Strategies for Back to School and Homework Challenges: How to Help Your Child Succeed in School
October 23, 2019- Parent Education Coffee 8:30am-9:30 a.m. Charles Wright Academy Room 205 Topic: Six Simple Strategies to Help Increase Your Child's Focus

November 13, 2019 Parent Education Coffee 8:30am-9:30 a.m Charles Wright Academy Lower School Room 205
Topic: Eleven Tips to Help Kids With ADHD Manage the Holidays
December 18, 2019 Parent Education Coffee 8:30am-9:30 a.m Charles Wright Academy Lower School Room 205
Topic: Social and Emotional Skills: What to Expect at Different Ages and Stages in Your Child's life
Please save the dates for our Winter/Spring meetings in 2020
January 22nd
February 19th
March 18th
April 15th
May 20th Summer Learning and Activity Resources
June, July, August- No meetings scheduled.

For more info about CHADD: http://www.chadd.org

Pierce County CHADD chapter website: http://www.chadd.net/394
Facebook page: Pierce County CHADD

Thank you again for your continued support with CHADD.You can also sign up for a CHADD membership and you will receive a monthly ADHD magazine filled with resources and tips called: Attention.
CHADD
Membership Information:
http://www.

chadd

.org/Membership
Children and Adults with Attention-Deficit/Hyperactivity Disorder (
CHADD
), is a national non-profit, tax-exempt organization providing
education, advocacy, and support for individuals with
ADHD
.
Mary B. Cole, M.Ed.
Pierce County CHADD Coordinator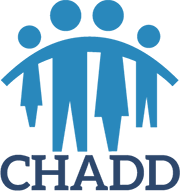 Local Volunteer Opportunities
Please contact me if you would like to volunteer or if you would like to be a guest speaker at one of our future CHADD meetings.
CHADD Local Support Groups and Affiliates Need Your Support
CHADD has local support groups in every state in the United States. Each group offers programming or information specific to their geographic area. These groups offer assistance for parents, children, young adults, adults and other stakeholders (psychologists, teachers, doctors, etc.). These groups provide advocacy, support, networking and information to those affected by AD/HD in their communities.
Ways you can support these efforts are as follows:
Donate to this effort

Contact your local CHADD group to advocate for support groups

Contact your school district to host and support newly forming or current groups

Contact your local community foundation or other foundations in your area to support this effort
For questions on these, or any options to support CHADD please visit our web site at https://chadd.org or contact the CHADD National office at (301) 306-7070.