WELCOME to BERGEN COUNTY CHADD
We have gone VIRTUAL!!!
We continue to meet virtually, the first Monday of most months (check schedule) 8:00 - 9:15 pm EST, with a speaker for an Educational Meeting. See upcoming meeting topics and dates below.
We also continue to meet virtually the Third Monday of each month 7:30 - 8:30 pm for our Support Group Meetings. See details below.
Fall 2020 Speaker Series: MONDAYS 8:00 - 9:15 pm (EST)
September 14th 8 KEYS TO PARENTING CHILDREN WITH ADHD, with CINDY GOLDRICH, EdM, ADHD-CCSP, ACAC, Author, Certified ADHD Coach, Teacher Trainer, Mental Health Counselor and nationally recognized expert on ADHD, executive function, anxiety and LDs.
October 5th ADULT ADHD: "OVERWHELM" - HOW TO RECOGNIZE, MANAGE and OVERCOME IT, with JENNIFER GILES, ADD Coach Academy trained, ADHD and executive function coach, , and MARYBETH SULLIVAN-ROSE, ADDCA trained, ICF certified life coach with specialized training in ADHD and executive function coaching.
November 2nd POSITIVE PARENT-CHILD RELATIONSHIPS: BUILDING RESILIENCE AND SELF-WORTH IN CHILDREN WITH ADHD, with DR. MATTHEW ZUCH, MA, PhD, Licensed Clinical Psychologist; former Clinical Director of the NYC Child Study Center, Director of the Social Skills Groups at Fairleigh Dickenson Univ. and Adjunct Professor in the School of Psychology at FDU.
December 7th TBD
To sign up for any of the above meetings and get the Zoom link, contact:
Ellen at
Next Virtual Support Group meetings:
Monday August 20, 2020, 7:30 - 8:30 pm EST
Monday September 21, 2020, 7:30 - 8:30 pm EST
Monday October 19, 2020, 7:30 - 8:30 pm EST
Monday November 16, 2020, 7:30 - 8:30 pm EST
Facilitator: Isabel Ebrahimi, ADHD coach
Contact Isabel to get Zoom the link:
Virtual Support Group meets the 3rd Monday of each month, 7:30-8:30pm, EST.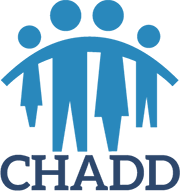 Local Volunteer Opportunities
If you would like to volunteer your talents to this group or have questions, please send an e-mail to our coordinator: Ellen at adhd.bergencounty@gmail.com. We especially need volunteers for electronic communications within CHADD Bergen County and publicity. We welcome suggestions and service from all members of ADHD community.
If you are a professional in the field of ADHD and would like to volunteer to speak at an upcoming meeting, please contact us at one of the above e-mail addresses.
Do you need immediate assistance?
If you are seeking information for a time-sensitive event, like an IEP meeting, please contact CHADD's National Resource Center on AD/HD at 800-233-4050, press 2 (9-5:00 weekdays). You can also go to for additional AD/HD information. You can download or "What We Know" sheets and find answers to "frequently asked questions."
CHADD AFFILIATE: Bergen County CHADD
CHADD Local Support Groups and Affiliates Need Your Support
CHADD has local support groups in every state in the United States. Each group offers programming or information specific to their geographic area. These groups offer assistance for parents, children, young adults, adults and other stakeholders (psychologists, teachers, doctors, etc.). These groups provide advocacy, support, networking and information to those affected by AD/HD in their communities.
Ways you can support these efforts are as follows:
Donate to this effort

Contact your local CHADD group to advocate for support groups

Contact your school district to host and support newly forming or current groups

Contact your local community foundation or other foundations in your area to support this effort
For questions on these, or any options to support CHADD please visit our web site at https://chadd.org or contact the CHADD National office at (301) 306-7070.