Welcome to the CHADD of Bergen County chapter!
CHADD (Children and Adults with Attention-Deficit/Hyperactivity Disorder) is the nation's leading non-profit organization serving individuals with ADHD and their families. CHADD has over 16,000 members in 200 local chapters throughout the U.S.
CHADD of Bergen County offers support for individuals, parents, teachers, professionals, and others affected by or interested in ADHD. Our Meetup group maintains a calendar of events and related information for the CHADD of Bergen County chapter.
Each year we have both a monthly support group meeting run by a facilitator and, between October and July, an educational meeting with a speaker.
You are welcome to attend one of our meetings. You don't have to join the group just to check it out, and best of all, it's FREE (though a small donation is appreciated).
2020 Upcoming Events
Due to the corona virus, we will be offering all meetings virtually. If you're interested in attending, please write to Ellen at to get the Zoom link and password.
We are in the process of developing a full schedule of virtual speakers for the first Monday of each month.
June 1, 2020 Topic: Strategies for Soothing the Stress of Parenting with ADHD in quarentine.
Parenting has never been harder than it is right at this moment. But parenting wlile also navigating ADHD in this current crisis brings brand new stress and strain. This webinar will explore the specific hurdles and challenges that show up when parenting with ADHD. We will discuss the 5 pillars of positive parenting with ADHD and apply them to this current crisis and quarantine. Specific strategies that parents can employ to compat the increasing strain of isolation, homeschooling and working from home will be discussed
8:00 - 9:15 pm Speaker: Marcy Caldwell, Psy.D., ADHD specialist, psychologist, blogger and speaker.
June 15, 2020 Support Group Meeting
7:30 - 8:30 pm Facilitator: Isabel Ebrahimi, ADHD coach,
to sign up contact for a zoom link and password to the meeting.
July 6, 2020 Topic: Executive Function Coaching in the age of uncertainty: For proactivend compassionate parenting. Help for parents with struggling students.
Speaker: Seth Perler, M.Ed., gifted education, executive function and 2e coach. Blogger see SethPerler.com, speaker and creator of The Executive Function Online Summit.
July 20, 2020 Support Group Meeting
7:30 - 8:30 pm Facilitator: Isabel Ebrahimi, ADHD coach, to sign up contact for a zoom link and password to the meeting.
Contact Information
Contact Ellen at Bergen County CHADD:
Meetings take place virtually until further notice.
Support Group meets 7:30 - 8:30 p.m., the third Monday of each month
Educational/Speaker meets 8:00 - 9:00p.m., the first Monday of each month
Contact: Bergen County CHADD; Email Ellen Schwartz, PhD, chapter coordinator at:
Facilitators: Isabel Ebrahami, ADHD Coach or Ellen J. Schwartz, PhD, Licensed psychologist
Meetings are free and open to the public, although a small donation is appreciated. Membership with CHADD is strongly encouraged, since our local group will receive a portion of your dues allowing us to continue offering programs to our Bergen County CHADD community.
To become a member, click here: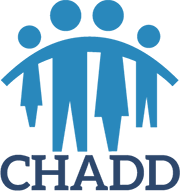 Local Volunteer Opportunities
If you would like to volunteer your talents to this group or have questions, please send an e-mail to our coordinator: Ellen at adhd.bergencounty@gmail.com. We especially need volunteers for electronic communications within CHADD Bergen County and publicity. We welcome suggestions and service from all members of ADHD community.
If you are a professional in the field of ADHD and would like to volunteer to speak at an upcoming meeting, please contact us at one of the above e-mail addresses.
Do you need immediate assistance?
If you are seeking information for a time-sensitive event, like an IEP meeting, please contact CHADD's National Resource Center on AD/HD at 800-233-4050, press 2 (9-5:00 weekdays). You can also go to for additional AD/HD information. You can download or "What We Know" sheets and find answers to "frequently asked questions."
CHADD AFFILIATE: Bergen County CHADD
CHADD Local Support Groups and Affiliates Need Your Support
CHADD has local support groups in every state in the United States. Each group offers programming or information specific to their geographic area. These groups offer assistance for parents, children, young adults, adults and other stakeholders (psychologists, teachers, doctors, etc.). These groups provide advocacy, support, networking and information to those affected by AD/HD in their communities.
Ways you can support these efforts are as follows:
Donate to this effort

Contact your local CHADD group to advocate for support groups

Contact your school district to host and support newly forming or current groups

Contact your local community foundation or other foundations in your area to support this effort
For questions on these, or any options to support CHADD please visit our web site at https://chadd.org or contact the CHADD National office at (301) 306-7070.