CHADD Co-Coordinator: Staci Lee Schnell, M.S., C.S., LMFT
Staci is a Licensed Marriage and Family Therapist and a Clinical Fellow of the American Association for Marriage and Family Therapy. She is currently serving as President of the Broward Association for Marriage and Family Therapy.
Staci received a Bachelor of Science Degree in Psychology with a minor in Child Development from Florida State University in 1991. She then went on to earn her Master of Science Degree in Family Therapy as well as a Clinical Specialist Degree in Family Systems Health Care from Nova Southeastern University in 1993. Staci is also a Qualified Supervisor for Registered Marriage and Family Therapy Interns and Registered Mental Health Counselor Interns.
CHADD Co-Coordinator: Janessa Dominguez, Ph.D., BCBA, LMFT, QBA, LMHC
Dr. Janessa Dominguez is the Founder and CEO of Shaping Change, LLC. in Weston, Florida. She is a Board Certified Behavior Analyst (BCBA), Licensed Marriage and Family Therapist (LMFT), Qualified Behavior Analyst (QBA), and Licensed Mental Health Counselor (LMHC). Dr. Dominguez is also a Professional Crisis Management (PCM) instructor.
Dr. Dominguez received her bachelor's degree in psychology with a minor in business from Nova Southeastern University (NSU). She went on to complete her master's degree in counseling with an advanced concentration in behavior analysis and then a doctorate degree in family therapy from NSU. Dr. Dominguez has worked in a variety of settings from schools, homes, clinic and community settings providing a multitude of services to address challenging behaviors and increase more appropriate behaviors. She supervises individuals seeking certification as Registered Behavior Technicians (RBT) and behavior analysts, and conducts trainings on a variety of topics. Dr. Dominguez has presented at national conferences, as well as international conferences, focusing on autism, behavior, and the family system.
CHADD Secretary: Joele Amster, M.S.
Joele Amster is a Registered Marriage and Family Therapist Intern (IMT 2829). She has a Bachelor of Education from Barry University and is a Board Certified Teacher in Elementary Education with over 25 years of classroom experience. Joele went on to receive her Masters in Family Therapy from Nova Southeastern University.
As a teacher, Joele became passionate about working with children and their families to help them pave the ways to open communication and healthy relationships which led her to further her education in Family Therapy. She is a member of the American Association for Marriage and Family Therapy.
CHADD Treasurer: Brandon Castillo, M.S., BCBA
Brandon Castillo earned a Masters degree in Counseling with an advanced concentration in Behavior Analysis from Nova Southeastern University. He has been working with individuals with Autism Spectrum Disorder (ASD) and Attention Deficit Hyperactivity Disorder (ADHD) for over 7 years in a variety of settings. Brandon is the Assistant Clinical Director of Shaping Change, LLC.
CHADD Board Member: Jennifer Artesani Blanks, M.Ed., LMHC
Jennifer Artesani Blanks received her Masters of Education for Clinical Mental Health Counseling at Florida Atlantic University and is a Licensed Mental Health Counselor in the state of Florida (MH 14384). She is a member of the American Counseling Association (ACA).
Jennifer's training and expertise has been working with young adults with mental health issues including but not limited to: Autism Spectrum Disorder, Anxiety, Depression, ADHD, Schizophrenia, Bipolar Disorders, Borderline Personality Disorder, and self-esteem issues.
Join CHADD of S. Broward & No. Dade
---
Do you need immediate assistance?
As a volunteer, I may not be able to get back to you if you need immediate assistance.
If you are seeking information about ADHD, please contact CHADD's National Resource Center on ADHD (NRC), online or by phone at 301-306-7070.
The NRC is staffed by trained health information professionals who can answer many of your questions about ADHD and provide other helpful information and resources. (NOTE: the NRC does not provide legal or medical advice, but can offer ideas and suggestions to help you find what you are looking for).
---
CHADD does not endorse or represent products, services, publication, medications or treatments. Meetings are free and open to the public, although membership with CHADD is strongly encouraged, since your local group will receive a portion of your dues to continue supporting your community.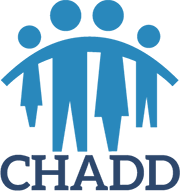 Local Volunteer Opportunities
If you would like to volunteer or if you have any questions about this group, please send us an e-mail at broward-dade@chadd.net
CHADD AFFILIATE: So. Broward & No. Dade CHADD
CHADD Local Support Groups and Affiliates Need Your Support
CHADD has local support groups in every state in the United States. Each group offers programming or information specific to their geographic area. These groups offer assistance for parents, children, young adults, adults and other stakeholders (psychologists, teachers, doctors, etc.). These groups provide advocacy, support, networking and information to those affected by AD/HD in their communities.
Ways you can support these efforts are as follows:
Donate to this effort

Contact your local CHADD group to advocate for support groups

Contact your school district to host and support newly forming or current groups

Contact your local community foundation or other foundations in your area to support this effort
For questions on these, or any options to support CHADD please visit our web site at https://chadd.org or contact the CHADD National office at (301) 306-7070.