Directions:
Add or edit text & images. Click below the name of the page section to add or edit its contents. It's easy.

We are a support group primarily focused on helping parents and caregivers of children with ADHD. We are targeting families in the Western Wayne County area, but are not limited to that area.

Our meetings are held the second Wednesday of each month at a Northridge Church in Plymouth.

General Meeting Information:
Date: see specific dates below
Time: 7:00pm - 8:30 pm
Where: Northridge Church, Room 2213
Address: 49555 North Territorial, Plymouth MI 48170

2017-2018 Meetings:
Nov 8, Dec 6, Jan 10, Feb 14, March 14, April 11, May 9

NOTE THE DATE CHANGE FOR DECEMBER'S MEETING!! IT WAS ORIGINALLY PLANNED FOR DECEMBER 13th BUT WILL BE ON DECEMBER 6th INSTEAD.

The Western Wayne County CHADD group is open to the public. (no children please, childcare is not available.)
Find us on our Facebook page (facebook.com/wwaynecountychadd) for more detailed information about our meetings.
**If you are not a CHADD member, or are new to CHADD, please sign up on CHADD's Web site, so that we can contact you about local activities. Your privacy is protected and will not be used for any other purpose except to contact you about CHADD programs and activities.
---
Do you need immediate assistance/information about ADHD?

Please contact
CHADD's National Resource Center on ADHD at 800-233-4050
, press 2 (9-5:00 weekdays). You can also go to
www.help4adhd.org
for additional AD/HD information
---
Learn more about the Parent to Parent Training on ADHD (fee)
Parent to Parent provides educational information and support for individuals and families dealing with AD/HD and learning to navigate the challenges of AD/HD across the lifespan. Courses are offered in local communities across the country.
(more)
---
CHADD does not endorse or represent products, services, publication, medications or treatments. Meetings are FREE and open to the public, although
membership
with CHADD is strongly encouraged, since your local group will receive a portion of your dues to continue supporting your community.
---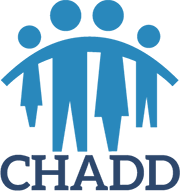 Local Volunteer Opportunities
email chaddwwmi@gmail.com

CHADD AFFILIATE: Western Wayne County Satellite of CHADD
CHADD Local Support Groups and Affiliates Need Your Support
CHADD has local support groups in every state in the United States. Each group offers programming or information specific to their geographic area. These groups offer assistance for parents, children, young adults, adults and other stakeholders (psychologists, teachers, doctors, etc.). These groups provide advocacy, support, networking and information to those affected by AD/HD in their communities.
Ways you can support these efforts are as follows:
Donate to this effort

Contact your local CHADD group to advocate for support groups

Contact your school district to host and support newly forming or current groups

Contact your local community foundation or other foundations in your area to support this effort
For questions on these, or any options to support CHADD please visit our web site at https://chadd.org or contact the CHADD National office at (301) 306-7070.