Welcome!
CHADD OF WESTCHESTER-PUTNAM & VICINITY, NY - 376 Since 1992
Meetings are held the first Monday of the month
NOW HELD ON ZOOM: The link to pre-register is below.

TIME:
Support Session: 6:30 – 7:15 PM

General Meeting 7:30 PM with guest presentation
Support Session: 6:30 - 7:15 PM
A support session is held before our general monthly meetings. You will have an opportunity to exchange information and experiences and share feelings in a supportive and confidential environment facilitated by Laura Solomon, LCSW.
General Meetings - 2019-2020: 7:30 PM
SEP 16 (3rd Mon)
"Smart Start At School" -- CHADD Board Members
Recommendations on how to start off the school year right.
OCT 7
"ADHD Testing - what to expect from an evaluation" -- Barbara Kapetanakes, PsyD
NOV 4
"Explosive Behavior and ADHD" - keeping your cool when your child melts down -- Andrea Elrom, MA Education, ACC
DEC 2
CANCELLED due to weather. Extended Support Group and One to One Help -- Board Members
JAN 6
"Getting Ready for College" - how much to help vs. how much to let go -- Sara Steinberg, PhD, Licensed Psychologist
FEB 3
"Introduction to Special Education Law" -- Michael Gilberg, Attorney
MAR 2
"ADHD Medications" -- John DiLallo MD
APR (HELD MAR 30) POSTPONED UNTIL JUNE
"Mindfulness Skills for Parents - Tune in to the needs of your child and yourself" -- Jim Kramer, LCSW
MAY 4
"Coping Strategies/ Compensation Skills" -- Howard L. Millman, PhD Clinical Psychologist, author, TV & Radio
JUN 1
"Mindfulness Skills for Parents - Tune in to the needs of your child and yourself" -- Jim Kramer, LCSW
Please pre-register here:
https://zoom.us/meeting/register/tJcpdu6hrjMjH9de2EraDKSNuoQlNJY8qxIb
To be on our meeting reminder list, please email us: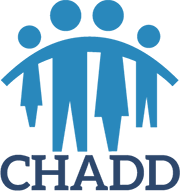 Local Volunteer Opportunities
If you would like to volunteer your talents to our chapter, please come to a meeting or send us an e-mail at:
BY ADDING YOUR VOICE TO OURS
AS A MEMBER OF CHADD,
YOU MAKE A MAJOR CONTRIBUTION
TO OUR EFFORTS TO CHANGE
THE ATTITUDES AND LAWS THAT
AFFECT INDIVIDUALS WITH ADHD
JOIN CHADD TODAY! Please Specify CHADD of Westchester-Putnam & Vicinity, NY – 376
The Internet is a great place to get information and to connect with others, but if you need personalized local information, then you need to come to a CHADD meeting!!
CHADD AFFILIATE: Westchester-Putnam & Vicinity CHADD, NY-376
CHADD Local Support Groups and Affiliates Need Your Support
CHADD has local support groups in every state in the United States. Each group offers programming or information specific to their geographic area. These groups offer assistance for parents, children, young adults, adults and other stakeholders (psychologists, teachers, doctors, etc.). These groups provide advocacy, support, networking and information to those affected by AD/HD in their communities.
Ways you can support these efforts are as follows:
Donate to this effort

Contact your local CHADD group to advocate for support groups

Contact your school district to host and support newly forming or current groups

Contact your local community foundation or other foundations in your area to support this effort
For questions on these, or any options to support CHADD please visit our web site at https://chadd.org or contact the CHADD National office at (301) 306-7070.