Directions:
Add or edit text & images. Click below the name of the page section to add or edit its contents. It's easy.
Welcome!
CHADD OF WESTCHESTER-PUTNAM & VICINITY, NY # 376 Since 1992
We are here with support every step of the way. CHADD is a nonprofit organization that provides information and support to parents of children with attention deficit disorders, adults with attention deficit disorders, and others dealing with people affected by attention deficit disorders. Please join our meetings.
Meetings are once a month via ZOOM 6:30 - 8:30 PM, September - June
Support Session: 6:30 – 7:30 PM
You will have an opportunity to exchange information, feelings and experiences in a supportive and confidential environment. These meetings are not recorded to provide a safe and confidential space for you.
General Meeting 7:30 - 8:30 PM

guest presentation or extended support.
NEXT MEETING:
March 7, Tuesday. Register here.
6:30 Support Group
7:30 CHADD Podcast Discussion ADHD Podcasts All Things ADHD and ADHD 365
We will hold a discussion on the last 4 Podcasts hosted on the CHADD Website. Please bring your questions and share your thoughts on any one of the last 4 podcasts.
April 11, Tuesday, 6:30 Support Group, 7:30 Guest Speaker TBD
May 9, Tuesday, 6:30 Support Group, 7:30 Guest Speaker TBD
June 6, Tuesday, 6:30 Support Group, 7:30 Guest Speaker TBD
Check out the Links page for resources and podcasts that will provide information and guidance on all topics of ADHD. CHADD members receive a discount to the excellent educational workshops for parents, adults and teachers. Join CHADD here. Remember to specify chapter 376.
These meetings are for you. Please let us know if you would like a specific topic for a guest speaker.
We are volunteers, please reach out if you would like to volunteer to help run this chapter.
Please contact us via email if you have questions or need a referral. We have a short list of specialists in the Westchester-Putnam area.
Please let us know if you have a specialist you love who would like to be on our list.
To be on our meeting reminder list & receive the Zoom invite and link, please email us: westchester-putnamvicinity@chadd.org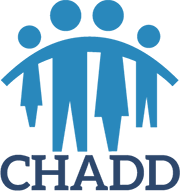 Local Volunteer Opportunities
Please let us know if you would like to volunteer to help run this chapter.
We welcome your ideas for guest speakers to provide our community the information and contacts needed for living with ADHD.
Specify CHADD of Westchester-Putnam & Vicinity, NY – 376
The Internet is a great place to get information and to connect with others, but if you need personalized local information, then you need to come to a CHADD meeting!!
ADDING YOUR VOICE
AS A MEMBER OF CHADD,
YOU MAKE A MAJOR CONTRIBUTION
TO OUR EFFORTS TO CHANGE
THE ATTITUDES AND LAWS THAT
AFFECT INDIVIDUALS WITH ADHD
CHADD AFFILIATE: Westchester-Putnam & Vicinity CHADD, NY-376
CHADD Local Support Groups and Affiliates Need Your Support
CHADD has local support groups in every state in the United States. Each group offers programming or information specific to their geographic area. These groups offer assistance for parents, children, young adults, adults and other stakeholders (psychologists, teachers, doctors, etc.). These groups provide advocacy, support, networking and information to those affected by AD/HD in their communities.
Ways you can support these efforts are as follows:
Donate to this effort

Contact your local CHADD group to advocate for support groups

Contact your school district to host and support newly forming or current groups

Contact your local community foundation or other foundations in your area to support this effort
For questions on these, or any options to support CHADD please visit our web site at https://chadd.org or contact the CHADD National office at (301) 306-7070.