RED RIVER VALLEY SATELLITE OF CHADD
Your Award Winning Local Connection and Resource to Solutions, Information, and Success for ADHD.
RRV CHADD was the Recipient of two National Awards:
2015 National CHADD Volunteer Leader of the Year - Stephanie Kautzman (RRV CHADD Co-Coordinator)
2014 National Affiliate of the Year Award!
We at RRV CHADD are happy to announce a free bi-monthly topic series for living with ADHD, for our 2017-2018 season.
Join us for the first topic of the series:
Eight Things Every Parent Needs to Know about ADHD
Saturday, Oct. 28th 10:00 - 11:30
West Acres Community Meeting Room - Fargo ND
To register, email us at: Red-River-Valley@chadd.net
The RRV CHADD Class Series can help you deal with ongoing challenges and find better ways to support your child or teen with ADHD.
Gain a working knowledge about your child's ADHD

Develop a tool-box of effective parenting strategies

Become

your

child's ADHD expert
Red River Valley CHADD
Your partner in ADHD Education and Support
Note: Programming has been temporarily scaled back, as Jane completes graduate studies - but the bi-monthly topic series on ADHD will be offered throughout the year as described above. Please check back, or join our list-serve for notification of scheduled events.
If you are interested in helping with class coordination, or serving as a topic speaker/facilitator, please contact Jane at red-river-valley@chadd.net
Most Recent Previous Programming:
PE4ADHD: 4-Part Series on ADHD for Parents & Caregivers was offered at SEHSc from July 12th - August 2nd. This summer series will be offered annually. Please join our list-serve for updates on dates and registration. You can join by emailing Jane at red-river-valley@chadd.net
Please use the "Links" and "More" tabs for access to other resources and information.
If you would like to be notified of upcoming events and programs, please join our private email list-serve by emailing us at red-river-valley@chadd.net
For ongoing support - please connect with others concerned about ADHD through CHADD Exchange
CHADD's online communities with separate forums for parents, educators, adults with ADHD, professionals who treat ADHD, and CHADD volunteers. For more information or to join, please go to the National CHADD website - www.chadd.net and click on the link under "Finding Support".
The following is a list of the local offerings and scheduled programs:
Class Information
Please check back for listings for future Monthly Educational Classes!
Monthly educational support classes are FREE and open to the public.


For more details please see our "Meetings & Events" Link
Hosts: Red River Valley CHADD
– contact @ red-river-valley@chadd.net
******************************************

In addition to our Monthly Educational Classes the RRV Affilate of CHADD offers:
Monthly Parent/Caregiver Support Group
For Parents/caregivers of children and teens with ADHD
Private Group - if interested in joining, please contact us at red-river-valley@chadd.net
Monthly Adult Support Group
For Adults with ADHD
Private Group - if interested in joining, please contact us at red-river-valley@chadd.net
Father's Focus Group
Continued Community Discussion about the needs of Father's of children with ADHD
If interested in participating, please contact us at:
About: Our Support Groups
We bring people together to share strategies for managing ADHD

Members will seek and offer support in a small, private, confidential forum

The aim of the group is to find inspiration, motivation, validation and support for leading fuller lives when they or a loved one are affected by ADHD

Membership in CHADD is required to enroll in a monthly support group
CHADD Discussion Support Groups are Free but enrollment is required and members must also have a membership in CHADD.
Support groups are offered when interest has built to a minimum of 4-5 participants - so please email to express interest. Status of the waiting list to start a group is reported with each inquiry.
--------------------------------------------------------------------
Other Offerings by RRV CHADD:
Parent to Parent Family Training Classes on ADHD

Please contact us at for a copy of the class brochure. Classes are held once annually and have limited space available. A waiting list is generated on a first come/first serve basis.
Become an expert in how to manage your child's ADHD.
Cost: $90.00 for CHADD Members
$145.00 for non-members (which includes membership in CHADD)

Fees include instructional materials and workbook
Course Taught by Certified P2P Teachers
If you are interested in signing up for our 2017-18 classes, please contact us at:
More detailed information, is available on the link under the MORE tab on our website.
------------------------------------------------------------------------
Teacher Friendly Training for ADHD
Is your school in need of information and training to help your faculty and staff gain the knowledge and tools they need to manage ADHD in the classroom?

CHADD has two staff development options for ADHD Friendly Teacher Training:
1. A three hour standardized training curriculum, provided in two - 1 1/2 hour sessions taught by certified Parent to Parent Training Instructors aimed at providing a current, evidence based working knowledge and understanding about ADHD and its challenges in the school setting. At the end of this interactive training session, teachers will discover effective teaching techniques, strategies and effective tools for helping students with ADHD succeed in the school setting.
See the MORE link for specific information about the training sessions.
2. An Eight Hour, Five Module workshop, developed by author and ADHD Expert Chris Dendy. (Details to follow).
Contact Steph or Jane if interested in hosting an upcoming class or to schedule an inservice.
-----------------------------------------------------------------------------------------------------------
Special Topics and Speakers :
The RRV CHADD, from time to time sponsors a speaker series where experts and professionals share their knowledge and expertise on important topics for ADHD in a class format. When scheduled, descriptions and details are available under our Meetings & Events Tab. f

Topics and Schedule Subject to Change so please check back frequently for updated information!
CHADD monthly Educational Support Classes are Free and open to the Public!

See the more section for schedule and full information about our monthly meetings.
*******************************************
Please see our "Meetings & Events" Tab for updates on:
- Monthly Educational Classes on ADHD
- Parent and Adult Monthly Support Groups
- Father Focus Group
-Parent to Parent Family Training Classes for ADHD
-ADHD Friendly Teacher Training
-Introductory Workshops to learn more about ADHD
- Special Classes, Speakers, Presentations and Events

Join us this year! Membership in CHADD is easy. Just go to the National Website for registration.

CHADD your Partner in ADHD Education & Support

*********************************************
Other Announcements & Upcoming Events:
We are always in need of helpers and volunteers for class and meeting support, website development, and office assistance. Please see listings for needs below. If you would like to be a part of our efforts through volunteerism, please contact:
Jane at red-river-valley@chadd.net
Together we can!
Our Contact Information
Jane Indergaard
· Jane Indergaard, Volunteer Co-Coordinator
· 701 367-5108
·
Stephanie Kautzman
· Stephanie Kautzman, Volunteer Co-Coordinator
·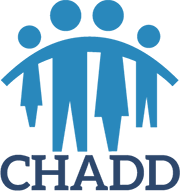 Local Volunteer Opportunities
WEBSITE DEVELOPER: Do you have skills in website development? We are in strong need of an individual with this expertise to help us design a stronger, user friendly webite for the local affiliate.
MARKETING: A volunteer willing to assist in disseminating monthly meeting information to list serve, area media outlets and organizational groups via email.
MEETING HELPERS: Do you want to help, but can only offer a couple hours a month of your time? We have some simple duties related to helping set up and greet at meetings, that are perfect for you.
REFRESHMENTS: If you would like to provide refreshments for any monthly meeting, it would be most welcomed. Please contact Jane or Stephanie with details. Thank you.


EDITOR: A volunteer who is good at editing/word processing that will assist with updating our advertisements and/or website.
CHADD AFFILIATE: Red River Valley Chapter of CHADD
CHADD Local Support Groups and Affiliates Need Your Support
CHADD has local support groups in every state in the United States. Each group offers programming or information specific to their geographic area. These groups offer assistance for parents, children, young adults, adults and other stakeholders (psychologists, teachers, doctors, etc.). These groups provide advocacy, support, networking and information to those affected by AD/HD in their communities.
Ways you can support these efforts are as follows:
Donate to this effort

Contact your local CHADD group to advocate for support groups

Contact your school district to host and support newly forming or current groups

Contact your local community foundation or other foundations in your area to support this effort
For questions on these, or any options to support CHADD please visit our web site at https://chadd.org or contact the CHADD National office at (301) 306-7070.