Welcome to the RRV Satellite of CHADD, your local partner in ADHD education and support. This satellite affiliate is run by a board of volunteers. There may be small delays in responses to inquiries. An email address for the coordinator is posted below. Please use our Facebook & Web pages as listed for information.
Directions:
Add or edit text & images. Click below the name of the page section to add or edit its contents. It's easy.
RED RIVER VALLEY SATELLITE OF CHADD
Your Award Winning Local Connection and Resource to
Solutions, Information, and Success for ADHD.
The Red River Valley CHADD offers monthly educational/support meetings which are free and currently offered virtually.
RRV CHADD Upcoming Events
January-May Topics will Address:
The Common "Potholes" of ADHD
Navigating the world with the Executive Function Deficits commonly associated with ADHD can be like driving down the road loaded with potholes. You get derailed, you try to work around it, the ride is bumpy at best – and it can be exhausting. For Spring 2023, Red River Valley CHADD will address some of the more common challenges that disrupt a smooth ride in the life of ADHD. See monthly schedule and events tab for specific topics and details.
*Next Meeting Monday, April 10, 2023*
Monthly Educational Support Meeting
7:00 to 8:30 PM - Virtual/Live
Topic: To Sleep or Not to Sleep: The Big Question in ADHD
Whether a child or adult - sleep issues are a common co-occurring problem with ADHD. We will bring in a sleep expert to discuss this phenomena and share what types of treatments and approaches can help the ADHDer manage better sleep.
Register in advance for this meeting using the following link:
https://cord.zoom.us/meeting/register/tJcqduqsrzgpG9z4geNgFtNhPnb3iBvxl2yu
After registering, you will receive a confirmation email containing information about joining the meeting.
************************************************************************************
Upcoming Topics:
April. To Sleep or Not to Sleep – the Big Question in ADHD
May. Emotional Regulation and Taming the Hot ADHD Brain
A more detailed list and registration links for this spring's programming are available under the "Events" Tab
Also -see our Facebook Page: CHADD Red River Valley Satellite
Red River Valley CHADD
Your partner in ADHD Education and Support
To stay current on upcoming events and programs, please see this webpage or our Facebook page. For questions, requests and inquiries email us at redrivervalley@chadd.org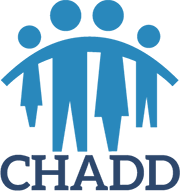 Local Volunteer Opportunities
WEBSITE DEVELOPER: Do you have skills in website development? We are in strong need of an individual with this expertise to help us design a stronger, user friendly webite for the local affiliate.
EDITOR: A volunteer who is good at editing/word processing that will assist with updating our advertisements and/or website.
CHADD AFFILIATE: Red River Valley Chapter of CHADD
CHADD Local Support Groups and Affiliates Need Your Support
CHADD has local support groups in every state in the United States. Each group offers programming or information specific to their geographic area. These groups offer assistance for parents, children, young adults, adults and other stakeholders (psychologists, teachers, doctors, etc.). These groups provide advocacy, support, networking and information to those affected by AD/HD in their communities.
Ways you can support these efforts are as follows:
Donate to this effort

Contact your local CHADD group to advocate for support groups

Contact your school district to host and support newly forming or current groups

Contact your local community foundation or other foundations in your area to support this effort
For questions on these, or any options to support CHADD please visit our web site at https://chadd.org or contact the CHADD National office at (301) 306-7070.