Welcome to the RRV Satellite of CHADD, your local partner in ADHD education and support. This satellite affiliate is run by a board of volunteers. There may be small delays in responses to inquiries. An updated email account is pending and will posted soon. Please use our Facebook & Web pages as listed for information.
Directions:
Add or edit text & images. Click below the name of the page section to add or edit its contents. It's easy.
RED RIVER VALLEY SATELLITE OF CHADD
Your Award Winning Local Connection and Resource to
Solutions, Information, and Success for ADHD.
Welcome to Fall 2021!
Announcing our New Online Educational Series:
Parents of Children and Adolescents with ADHD
Eight Things Every Parent Needs to Know About ADHD
Join us for a FREE 4-Part Online Educational Series:
The series is available at no cost. Open to parents or primary caregivers of a child or teenager diagnosed with ADHD.
Two Options
Option One:
Tuesday Evenings: Oct. 12, Oct. 19, Oct. 26, Nov. 2
Time: 7:00-8:30 PM
Virtual Class via Zoom: Registration Required
Option Two:
Sunday Afternoons: Oct. 17, Oct. 24, Oct. 31, Nov. 7
Time: 2:00-3:30 PM
Virtual Class via Zoom: Registration Required
Course Objectives:
·

Gain a working knowledge about your child's ADHD

·

Develop a tool-box of effective parenting strategies

·

Become

your child's ADHD expert
Class Facilitator: Lena Khibnik
Lena Khibnik is a psychotherapy trainee at Aspire Psychological and Consulting Services in Fargo, ND. She is pursuing a Master's of Science degree in Clinical and Mental Health Counseling from Walden University, Minneapolis, MN. Lena also holds a doctoral degree in neurobiology from Massachusetts Institute of Technology and has extensive research experience in the physiology of brain and behavior. She is honored to collaborate with the Red River Valley CHADD Satellite in Fargo to provide psychoeducation programming to parents of children diagnosed with ADHD. Among her clinical interests is helping translate and apply the latest research to promote awareness, screening, diagnosis and management of ADHD for children and their caregivers, as well as adults living with ADHD.
Register in advance for this class series using this link:
For Weekly Tuesday Evening Classes:
https://www.eventbrite.com/e/4-part-educational-series-for-adhd-tickets-184970059427
For Weekly Sunday Afternoon Classes:
https://www.eventbrite.com/e/4-part-educational-series-for-adhd-tickets-184996177547
After registering, you will recieve a confirmation email containing information about joining the meeting.
Also -see our Facebook Page: CHADD Red River Valley
Please check back for listings for future Monthly Educational Classes!
Red River Valley CHADD
Your partner in ADHD Education and Support
If you would like to be notified of upcoming events and programs, please see the CHADD Red River Valley Facebook page. For questions and inquiries, please use the messaging link on the Facebook page. A private email link and list-serve for future notifications will be made available soon.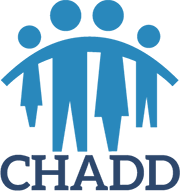 Local Volunteer Opportunities
WEBSITE DEVELOPER: Do you have skills in website development? We are in strong need of an individual with this expertise to help us design a stronger, user friendly webite for the local affiliate.
EDITOR: A volunteer who is good at editing/word processing that will assist with updating our advertisements and/or website.
CHADD AFFILIATE: Red River Valley Chapter of CHADD
CHADD Local Support Groups and Affiliates Need Your Support
CHADD has local support groups in every state in the United States. Each group offers programming or information specific to their geographic area. These groups offer assistance for parents, children, young adults, adults and other stakeholders (psychologists, teachers, doctors, etc.). These groups provide advocacy, support, networking and information to those affected by AD/HD in their communities.
Ways you can support these efforts are as follows:
Donate to this effort

Contact your local CHADD group to advocate for support groups

Contact your school district to host and support newly forming or current groups

Contact your local community foundation or other foundations in your area to support this effort
For questions on these, or any options to support CHADD please visit our web site at https://chadd.org or contact the CHADD National office at (301) 306-7070.