Welcome to the RRV Satellite of CHADD, your local partner in ADHD education and support. This satellite affiliate is run by a board of volunteers. There may be small delays in responses to inquiries. An email address for the coordinator is posted below. Please use our Facebook & Web pages as listed for information.
Directions:
Add or edit text & images. Click below the name of the page section to add or edit its contents. It's easy.
Add/Edit - About Our Chapter
Add/Edit - Chapter General/Contact Information
Add/Edit - Volunteer Opportunities
RED RIVER VALLEY SATELLITE OF CHADD
Your Award Winning Local Connection and Resource to
Solutions, Information, and Success for ADHD.
The Red River Valley CHADD offers monthly educational/support meetings which are free and currently offered virtually.
Upcoming Events
Monday, Nov. 14th
Next Monthly Educational Support Meeting
7:00 to 8:30 PM - Virtual/Live
Topic: ADHD and Executive Dysfunction: What Gives?
We will watch a 30 minute video presentation on Executive Dysfunction in ADHD by expert clinicians: Maggie Wray, PhD and Seth Perler, M. ED. and discuss the impact of impaired executive function skills for kids and adults with ADHD.
Register in advance for this meeting:
https://cord.zoom.us/meeting/register/tJMsf-2qpz4qGNLww8tlhq8mFK2EarhSgvgF
Following registration you will receive and email with instructions for how to join the meeting.
*********************************************************************************************************************************
THE 2022 ANNUAL INTERNATIONAL CONFERENCE ON ADHD will be both a live and a virtual event. Yes, we will be holding a hybrid conference this year. What does that mean? Well, you can come and join us in Dallas to get all the face-to-face fun that we have always enjoyed. There will be over ninety presentations: workshops, peer support groups, and gatherings of all sorts. Sessions will cover a wide variety of topics for audiences comprising both professionals and consumers. You'll find fascinating research symposia and an amazing exhibition hall. And don't forget the talent show!
But if you are not able to make it to Dallas, you can still join us online. Every keynote address will be offered live and recorded. Three sessions from each general conference session time slot will be recorded and you can choose which one to join. Question-and-answer sessions will be available both live and virtual.
Our theme this year is Strength in Connection, as we all adapt to the changes of the last two years and work together to create a better life going forward.
Whichever one you pick—Live Conference or Virtual Conference—mark the date in your diary and plan now to join the largest ADHD event of the year. Don't miss out! Register today for the #ADHD2022! For Further Details and full registration link options go to: https://chadd.org/conference/
*************************************************************************************************************************************
Monday, Dec. 12th
Next Monthly Educational Support Meeting
7:00 to 8:30 PM - Virtual/Live
Topic: ADHD and Executive Function – Now What?
Strategies, Supports & Services
Following November's topic explaining the executive function challenges associated with ADHD- you won't want to miss December's Educational Support Meeting, where you will learn about resources to help with HOW to manage those challenges!

We are pleased to have with us speech language pathologist and ADHD Coach, Brynna Grimestad from Progressive Therapy Associates who will share her expertise on the strategies, supports and services available to help impacted individuals strengthen their organization, memory, focus & attentional skills and more.
Register in advance for this meeting:
https://cord.zoom.us/meeting/register/tJAud-mprDsvGNI34Fa13YZPxsdhc0HtMKKi
After registering, you will receive a confirmation email containing information about joining the meeting.
************************************************************************************
A list of this year's programming is available under the "Events" Tab
Also -see our Facebook Page: CHADD Red River Valley Satellite
Red River Valley CHADD
Your partner in ADHD Education and Support
To stay current on upcoming events and programs, please see this webpage or our Facebook page. For questions, requests and inquiries email us at redrivervalley@chadd.org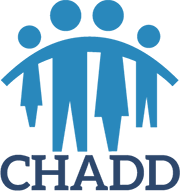 Local Volunteer Opportunities
WEBSITE DEVELOPER: Do you have skills in website development? We are in strong need of an individual with this expertise to help us design a stronger, user friendly webite for the local affiliate.
EDITOR: A volunteer who is good at editing/word processing that will assist with updating our advertisements and/or website.
CHADD AFFILIATE: Red River Valley Chapter of CHADD
CHADD Local Support Groups and Affiliates Need Your Support
CHADD has local support groups in every state in the United States. Each group offers programming or information specific to their geographic area. These groups offer assistance for parents, children, young adults, adults and other stakeholders (psychologists, teachers, doctors, etc.). These groups provide advocacy, support, networking and information to those affected by AD/HD in their communities.
Ways you can support these efforts are as follows:
Donate to this effort

Contact your local CHADD group to advocate for support groups

Contact your school district to host and support newly forming or current groups

Contact your local community foundation or other foundations in your area to support this effort
For questions on these, or any options to support CHADD please visit our web site at https://chadd.org or contact the CHADD National office at (301) 306-7070.