Directions:
Add or edit text & images. Click below the name of the page section to add or edit its contents. It's easy.
Add/Edit - About Our Chapter
Add/Edit - Chapter General/Contact Information
Add/Edit - Volunteer Opportunities
WELCOME!
WE HAVE A NEW EMAIL ADDRESS: suffolk-county@chadd.org
PLEASE EMAIL US TO RECEIVE MONTHLY MEETING INFORMATION!
Suffolk County CHADD is your local chapter of CHADD National providing support, education and resources for adults, parents, grandparents, caregivers, educators, and the community at large.
JOIN US ON ZOOM FOR SUPPORT GROUPS and EDUCATIONAL WORKSHOPS
Next Support Group: Wednesday, June 8, 2022 at 7:00 PM
SEE EVENTS PAGE for Registration Information
CHADD is the leading non-profit National Organization on ADHD. Please visit www.CHADD.org for ADHD information, education, support, resources, conference dates, and so much more! Information is for adults, parents, caregivers, grandparents, educators, principals, superintendents of schools, PTA/PTO/SEPTA, librarians, and professionals.
National Resource Center (NRC), a program of CHADD is the clearinghouse for the latest evidence-based information on ADHD. You will find fact sheets, infographs, videos, webcasts, podcasts, weekly newsletters, a helpline available Monday through Friday 1:00 PM to 5:00 PM EST 1-866-200-8098 and so much more! www.CHADD.org/about/about-nrc
Stay Connected with CHADD National on FaceBook:
https://www.facebook.com/chadd.org
Stay Connected with CHADD Suffolk County on FaceBook:
https://www.facebook.com/CHADDSuffolkCounty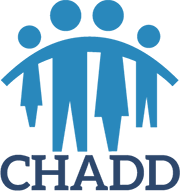 Local Volunteer Opportunities
Volunteers are desperately being sought to:
· Help Promote our Community Support Group Meetings and Educational Webinars
· Facilitate a Support Group monthly
· Assist with posting to our FaceBook Page
· Assist with updating our website
· Assist with scheduling presenters & topics
· Assist with fundraising or family events
CHADD AFFILIATE: CHADD of Suffolk County, NY
CHADD Local Support Groups and Affiliates Need Your Support
CHADD has local support groups in every state in the United States. Each group offers programming or information specific to their geographic area. These groups offer assistance for parents, children, young adults, adults and other stakeholders (psychologists, teachers, doctors, etc.). These groups provide advocacy, support, networking and information to those affected by AD/HD in their communities.
Ways you can support these efforts are as follows:
Donate to this effort

Contact your local CHADD group to advocate for support groups

Contact your school district to host and support newly forming or current groups

Contact your local community foundation or other foundations in your area to support this effort
For questions on these, or any options to support CHADD please visit our web site at https://chadd.org or contact the CHADD National office at (301) 306-7070.